Nowadays, most people don't like to eat vegetables, they rather prefer oily fast food from restaurants. There are many causes of it. People are busy with their daily job, don't get time to cook at home, or the people have no ideas about how to cook at home. I'm here to solve this; I bring for you tasty green healthy side dish vegetables recipes.
Healthy vegetables side dish recipes are really healthy for your family and especially for your kids. Vegetables are rich in vitamins, minerals, proteins, calcium, carbohydrate, fat, and other materials that help your child's growth.
Best side dish vegetables recipes:
Why we need vegetables in our recipes? We need vegetables to keep us healthy and fits. From this, we can reduce the risk of heart disease, reduce bloating, digestive system, decrease the risk of diabetes and overall side dish vegetables keep our skin beautiful.
You can add vegetables to your diet chart routine. Here are some healthy side dish vegetables recipes that making at home is so easy:
1. Broccoli Rabe with Orange and Sesame:
This healthy vegetable recipe contains calories, fats, sodium, potassium, sugar, fiber, carbohydrate, protein, vitamins, calcium, iron, magnesium, etc.
It is very delicious and tasty. The mix of broccoli, oranges, and sesame make this a healthier one.
Ingredients:
Half-cut of orange
Bunch trimmed broccoli
Toasted sesame oil
Salt
Ground pepper
And sesame seeds
Directions:
Bring a pan and heat the oven, placed orange halves in it, and cook until it gets browned. Placed oranges on a plate and keep them aside.
Now add broccoli rabe in the pan and cook for a minimum of 9 minutes for tender and crisp. At that time take orange juice in a medium bowl and mix salt, oil, and pepper in it.
Add broccoli rabe to this bowl and cook for some time until it's complete. Now serve this with sesame seeds. For this recipe, you just need a total of twenty minutes.
2. Grilled Broccoli with Yogurt Sauce:
Broccoli with yogurt sauce is the perfect example of healthy food. There are huge nutrition values in this recipe.
It is rich in fat calories, vitamins, minerals, carbohydrates, potassium, magnesium, fiber, sodium, folate, iron, etc. The ingredients of this recipe are:
Lemon
Broccoli florets
Salt
Olive oil
Greek yogurt
Ground pepper
Paprika
ground cumin
How to prepare grilled broccoli with yogurt?
Firstly, set a bowl of water in the oven and add broccoli. Then cook it until it gets bright green and almost tender. Bring a pot of ice water and mix boiled green broccoli in it to keep cool. Pat it to dry.
Now cut a lemon in a half and grilled a pan in medium-high heat. Cook cut lemon for 4 minutes and transfers it to a plate.
Next, add the broccoli to the pan to cook for about 5 minutes. Now take a bowl with oil, add salt and pepper to it.
String broccoli in this you should cook a few minutes. On a small plate serve this one with cumin, yogurt, paprika, and salt.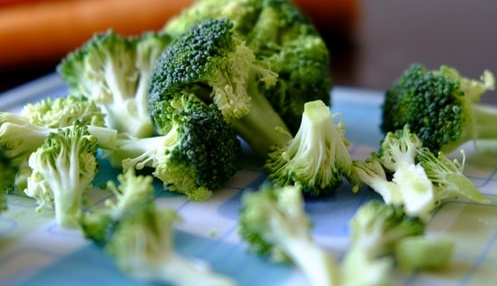 3. Tasty Umami Mushrooms:
Cooking mushrooms properly is not so tough, following some simple tips you can easily cook delicious mushroom recipes.
The mushroom recipe contains fat, calories, fats, carbohydrates, protein, fiber, sugar, and sodium.  But one thing must remember to cook this recipe.
You need to boil mushrooms one hour before the cooking. If you do this then it will be very soft and sprinkle.
Ingredients of this recipe:
Fresh mushrooms
Unsalted butter
Sodium soya sauce
Garlic
Crushed red pepper
Kosher salt
Scallions
Cooking spray
Vinegar
Directions:
Blend mushrooms, soya sauce, garlic, butter, salt, red pepper together in a pan and cook it with cooker spay.
Then cover this for one hour at medium-high heat until the mushroom gets a tender and golden color.
At the end of the cooking, mix vinegar in this recipe to make softy. After prepare serve this with sliced scallions.
4. Brussels Sprouts Recipe:
Do you know the best way to cook Brussels Sprouts Recipe? If not then read this recipe.
Roasting of sprout makes it tasty and crispy outside and inside of this. This one is a healthy delicious recipe. The making of sprout recipes is so easy.
Ingredients:
Brussels sprouts
Olive oil
Lemon
Ground black pepper
Kosher salt
Methods:
At first, finely slice the needed Brussels sprouts and place them into a large bowl.
Then keep this in a pan and heat the oven. Now mix olive oil, salt, and fresh ground pepper into this.
Next roast for 30 minutes until it gets tender.
After complete the cooking serves it immediately with slight salt and black pepper.
5. Fried Beets with Cheese:
The round roasted beets recipe becomes creamy and spicy with cheese. Fresh chives and olive oil make this extra delicious.
The taste of this makes you just wow. If you one time taste this then you eager to learn of preparation. So let's start this tasty dish.
Ingredients:
Beets
Kosher salt
Olive oil
Soft cheese
Finely sliced chives
Methods:
The first preparation of this recipe is finely washing beets and rubs this with olive oil. Keep them on the frying pan and heat the oven.
Roasted this about 40 minutes, but you must here depends on the freshness and size of the beets.
After beautifully tender to cool it for a few minutes. Immediately serve this with salt. Sliced chives and cheese.
6. Special Carrots Dish:
The combination of apple juice and brown sugar make this dish tasty and sweet. This is easy to make at home. Carrots dish is simpler and classical healthy that you can serve with chicken and mutton. Now let's know the nutrition value of this dish. It is rich in calories, fats, cholesterol, protein, potassium, sodium, fiber, carbohydrates, vitamins, folate, irons, calcium, sugar, etc.
Ingredients:
Sliced medium carrots
Unsalted butter
Water
thyme
Brown sugar
Unsweetened apple juice
Ground pepper
And salt
Directions:
At first cuts, carrots beautifully and boil it over the high heat. Sometime later reduce the heat to medium heat. Boil it until carrots get tender.
After that drain the carrots and keep it into the pan. Now add brown sugar, apple juice, butter, salt, thyme, and pepper to the carrots in the pan and cook it over medium-high heat.
Keep cooking until butter melts, carrots get soften. After prepare this healthy dish serves it.
7. Grilled Vegetable Side Dish:
This delicious vegetable recipe is perfect for summer times. You need to marinate vegetables to make this dis. The flavor and smell can amaze you. If you follow those tips then you can easily prepare this recipe.
Ingredients:
Halved mushrooms
Bell peppers
Halved zucchini
Onion
Finely chopped garlic clove
Balsamic vinegar
Olive oil
Soy sauce
Fresh herbs
Thyme
Basil
Parsley
Oregano
Brown sugar
And salt
Directions:
At the begging cut and chopped the vegetables finely and keep them into a large bowl.
Take a small pan and combine olive oil, balsamic vinegar, salt, brown sugar, fresh herbs, and soy sauce; stir them until they combine.
Next, cover the vegetable and stir them, marinate them and keep the refrigerator overnight.
The next day you need 20 minutes to cook this dish. This tasty grilled recipe can surprise your guests.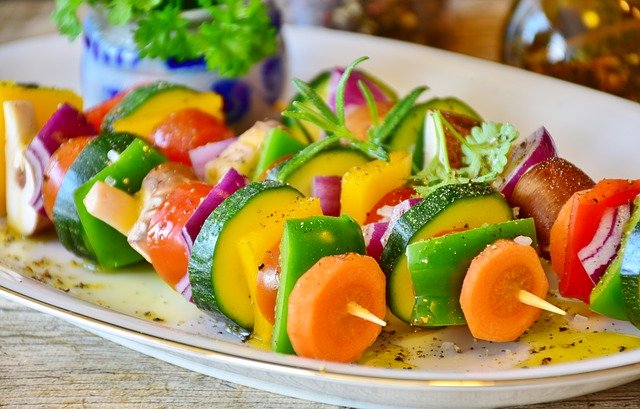 Conclusion:
Chill your day cooking these amazing healthy side dish vegetables recipes. Impress your guests and family members. Besides it is very healthy and disease reducer.