India is a large nation with numerous monuments, experiences, and attractions. Each state of the country has its own list of attractions, tranquility, spirituality, and other elements. Are you planning to choose one of the destinations in India from your bucket list for your upcoming vacation?
5 Reasons Make You Feel That India Is Number One Destination:
1. History and its Impact on Architecture
India's architectural skill is something that goes without saying. Thanks to the lush history of the land fueled by numerous dynasties, invaders, colonial rulers, and others, the land has a platter of monuments.
Each dynasty created masterpieces to create a special identity among the rulers. Most of these palaces, monuments, and lodges are now hotels and resorts for those who are looking for king-experience.
Some of these historic monuments have stood with the passage of time, explaining the integrity of artisanship of the land like Taj Mahal, Thanjoretemple, Hampi group of temples, Golconda Fort, Elephanta Caves, Ajanta and Ellora Caves, and so on.
2. The pleasing Nature and its Wealth
The tropical land is a mixture of wetlands, coastal regions, deserts, mountains, swamps, and much more. You can find numerous landforms and to your surprise, this place has one of the most beautiful faces of Mother Nature.
Winter marks the migration season. You can find exclusive birds during this season. The place will be riddled with wild and bright flowers during the summer season.
The green power of the soil thrives during the monsoon season. The hill towns of the land and the regions closer to the Himalayan Kingdom are the apex when it comes to beautiful nature and unparalleled scenic values.
For famous natural beauty, visit Ladakh, Kerala, Udaipur, Kashmir, Himachal Pradesh, Ooty, Coorg, and so on.
3. Spirituality, Which Leads to Secularism
India is the land that bleeds spirituality. There are numerous temples, ashrams, religious centers, monasteries, ancient churches, and much more. Buddhist and Jainism religions also thrive in the country.
The main destinations in India for a Yoga retreat or for a rejuvenating vacation. You can find specialty resorts, which provide in-house detox programs, training, and other workshops in a luxurious way.
There is also the traditional way of spirituality in mutts and religious hotspots. Top religious destinations to visit are Amritsar, Dharamsala, Rishikesh, Manali, Varanasi, and others. Those lands also famous destination wedding in India.
4. The Array of Adventure Tours
Thanks to the rugged nature and the climatic beauty, the place is a heaven for those who cannot get enough of their adrenaline rush.
The Himalayan regions provide enough spots for snow and altitude-based activities. On the other hand, Goa, Andaman and Nicobar, Lakshadweep, and other destinations provide water and underwater activities.
The northeastern parts of the country are emerging as spots for underground exploration and to top it all, there is wildlife safari, hot air ballooning, and much more.
5. The Cuisine of the Variety Land
Each region of the country derived its specialty cuisine based on its local ingredients and the plant products that are readily available from their soil.
This is why Rajasthan has a meat-based cuisine with beans and spices-filled dishes. Kerala's dishes are riddled with coconut milk and oil.
The coastal regions of southern India are rich in seafood delicacies. Goa, Pondicherry, Daman and Diu, and other European lifestyle destinations have their colonial cuisine.
You can never get bored with the list of options when it comes to food.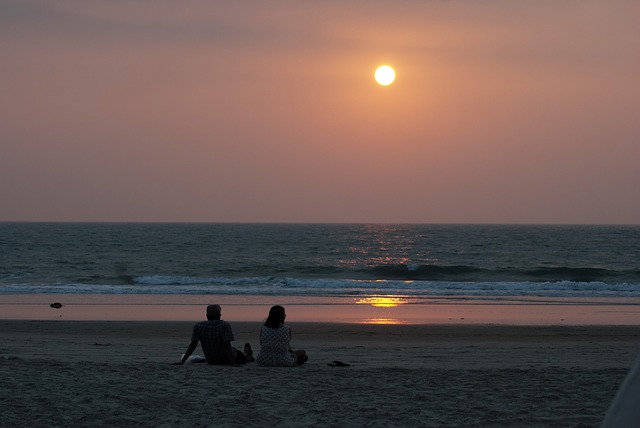 Conclusion:
Thanks to unique landforms, extraordinary history, and colorful culture, the land has numerous abilities to attract tourists. Never miss an opportunity to explore destinations in India.
It is one of the desired destinations of tourism and should rank higher on your bucket list. If you are planning a regret-less vacation, it is time to choose India.
Also read: travel destinations in India
Also read: Most Expensive Hotels In India
Also read: Travel Destinations In Diverse India