One of the common issues small businesses face is that they seldom receive their client payments on time. Not only do these delays upset cash flow, but they can also lead to your business being shut down.
Many companies are investing in online invoice payment processing software to eliminate these issues to manage the entire billing process. This post will bring some hacks that can help you avoid the regular hassles and get paid much faster.
1. Set Clear Payment Expectations:
Before you start working on the project, let your clients know about the costs and how their payment schedule looks like. In this way, there will be no room for surprises, and there will be no reason for delayed payments. Besides, this will also let you track your business expenses in a better manner.
The next step is to send gentle reminders with your online payment software till the time you receive your payments. Not doing so may lead the clients to forget that they need to pay you. So often, they get lost in a pile of papers, and putting things in structure will help both parties stay on the same page.
Also, lack or poor communication on your part will give out a message to your clients that they can continue paying you late. Thus, setting up automatic reminders and keeping communication in check will keep the money rolling in.
2. Don't Forget to Follow up
Often small businesses are skeptical about following up. They feel that the client will get agitated and end up harming their cash flow. However, it is possible that your client may have been busy and might need a gentle follow-up. Besides, doing this will establish the fact that your company values professionalism.
Investing in a good expense tracking software will help you streamline the entire process. The less time it takes to settle payments, the faster your clients will do it. It is a win-win situation for both parties. Your clients will be able to cross a task from their checklist and you will have a smooth cash flow.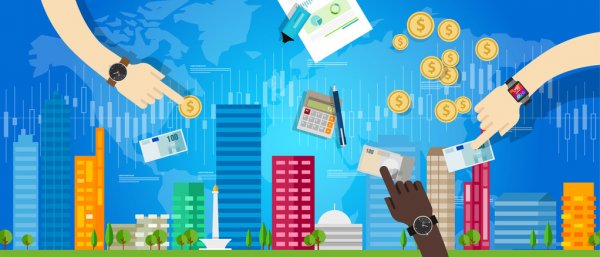 Thus, setting up the right systems in the first palace will help you build better client relations and get quick results. We would also suggest taking advance payments whenever it is possible. This way, delayed payments will be a thing of the past. Nowadays, more businesses are comfortable paying for their services beforehand.
3. Offer Incentives
One way to ensure timely payments is by rewarding your customers for the same. If they know they will get a benefit by paying you immediately, chances are they will do so. The good part is that doing this will not take much of your effort. Your online payment software can easily be customized to manage discounts and incentives.
If you don't want to offer discounts, that's also fine. You can offer them a few days of free service or give them access to an additional feature. This will act as a good reward and encourage repeat business. Thus, having a good expense tracking software will save you all the hassles and make client handling smooth.
4. Invoice To The Correct Person
This seems like a no-brainer, but invoicing the right person is essential. You need to make sure that you stay in touch with your point of contact (POC) and bill the right person. It hardly takes two minutes to sort this, but not doing so can add up to a lot of stress. Make sure you mention the collected details in your online payment software to avoid confusion at a later stage.
5. Establish A Personal Connect
We agree you might not always have the time to be friends with your clients. But, little effort will go longer, and you will be paid faster. This is because you will be more comfortable asking them for your payments. Also, it is always easier to send a quick reminder to someone you know, and it will be less formal too.
6. Take Care of Little Aspects
Like in real life, little things matter when you need to build a smooth financial relationship with your clients. Customizing your invoices, ensuring they have all the information stored, and ensuring the documents have a neat look are some things you can do to make your client feel special. Take some extra time to sort these things with your expense tracking software and you will surely not regret it.
Wrapping Up
The right expense tracking software can help you keep up with client payments and boost your cash flow. Even if you follow a few of these tips, you will be able to get faster payments and build a good relationship with your clients. If you are confused or still looking for online payment software to streamline your organizational needs, we can help you find one!