It is very important for a mother to care about her kid's diet because the right amount of nutrition in successive ages ensures good health and well-being for future growth. Calcium is one of the most important nutrients for growing children physically and mentally. It helps in bone formation and also helps in changing bone formation during adolescence. For every mother, there are many questions like what is healthy food? What are the best calcium-rich foods for kids? What food gives proper nutrition? Etc. Through this content, I try to solve all those curious.
Best Calcium-Rich Foods for Kids:
1. Dairy products:
The sources of dairy products are milk from a cow, buffalo, human, goat, sheep, etc. but we mainly use buffaloes and cows' milk to prepare cheese and yogurt that are great sources of calcium. If your baby does not love to drink milk, you can give cheese and yogurt instead. Milky candy, chocolate, butter, cream, ice-malai, etc are also calcium-rich foods for toddlers.
2. Oranges:
You can give your kid whole orange or juice of orange because orange not just provides calcium, but also contains vitamin C. One piece orange can give your kid 50 milligrams of calcium. So you should give fresh orange juice avoiding processed juice.
3. Soy:
Every mother should add soy to their kid's regular diet as soy contain a huge amount of calcium. It is the best option to give soy with milk or yogurt.
4. Almond Nuts:
Almond nuts enhance brain strength and the power of memory, besides almond nuts are a good resource of nutrients. About 110 milligrams of calcium are available from one cup of almond nuts. You can give the baby with almond butter.
5. Broccoli:
This vegetable is a power-packed and great meal option that is fully rich in calcium. Some children don't love to eat broccoli, but if you add it to your child's diet in a stylish way by disguising them for kid-friendly foods. Such as broccoli cheese bite, broccoli with pizza, etc.
6. Beans:
Beans are a great source of nutrients for your kids. You can serve beans with vegetables as a side dish or can make interesting items with rice. Every kid loves to eat fried rice with beans. With calcium beans also provide vitamins, protein minerals, and other nutrients.
7. Green vegetables:
Greens vegetables like a couch, okra, sweet potato, spinach, carrots, beets, etc are rich in calcium. With those vegetables, you can prepare healthy side dishes for your child. In addition, these greens also provide fiber, minerals, and other nutrition for your baby. With vegetables, you can try enjoyable recipes like kale chips, pesto pasta that can make it appealing to your child.
8. Cereal:
Cereal is good calcium-rich foods for kids' food schedule. Brown rice, ragi, and other cereal foods have a lot of nutrients. During the snack, you can cook delicious recipes for touchy treats such as no-baked health cookies.
9. Fish and meat:
Fishes are a good example of calcium-rich foods for child. Fish like sardines, salmon, and tuna are rich in calcium. Meat is also a good source of calcium. So it is better to cook fish and meat for your child in a variety of amusing ways like rap, bait, and pasta.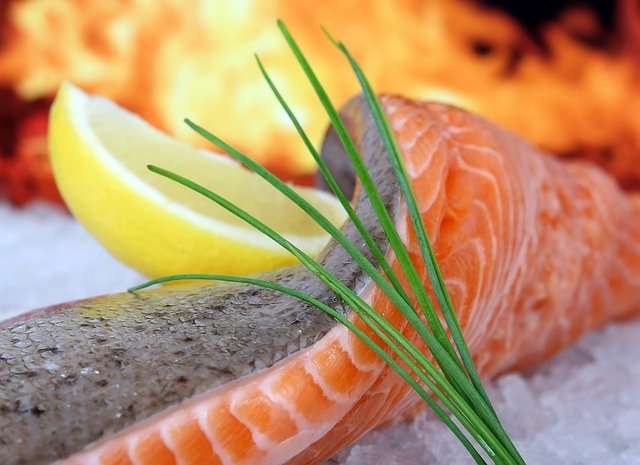 10. Green peas:
Green peas are a great source of calcium and also contain vitamin K, which helps preserve bone mineral compactness. For a tasty treat, you can cook peas with hummus, soup, and sliced ​​potatoes.
11. Pulse:
Varieties of pulse-like lentils, kidney beans or rajma, soybeans and so on. Pulse is a good example of calcium-rich food. Use pulses with patties or curries to attract your baby.
12. Sesame seeds:
Your child may not like to eat sesame seeds but it contains calcium. Cook tasty recipes with this calcium-rich food for your kids. You add sesame to salads, pasta, Maggi recipes, soups, etc.
13. Eggs:
Eggs are the best nutritious foods you can provide to your child's diet. Eggs are calcium-rich foods for child that helps to build strong teeth and bones. It can be brought in into a range of forms and items. But it's best to talk to your child's pediatrician before laying eggs.
The Total Amount of Calcium Necessary for Different Ages:
Your baby will need special amounts of calcium at the different age stages. If your child's nutritional needs are not met with food, then you may prescribe a doctor for him or her. Here I discuss the amount of calcium mandatory at different ages:
For children less than 6 months, 200 mg of calcium is required daily. It is suggested that children under 6 months of age should exclusively breastfeed.
For children six to eleven months, 260 mg of calcium is required daily.
For children between the ages of one to three years, needs 700mg of calcium is required daily.
For children ages four to eight need 1000mg of calcium daily.
Children between the ages of nine to eighteen need to take 1300mg of calcium daily.
Conclusion:
There are several ways you can try to incorporate calcium-rich foods into your child's diet for lack of reason. It is best to include dietary options that provide the necessary amount of calcium, but you should consult your doctor if you feel that your baby is not eating well or is not getting enough nutrition. Your doctor may prescribe supplements for your child. Although calcium is essential to your baby, excessive amounts of it can cause health complications. Therefore, it is advisable not to go overboard when your child is fed calcium-rich foods.